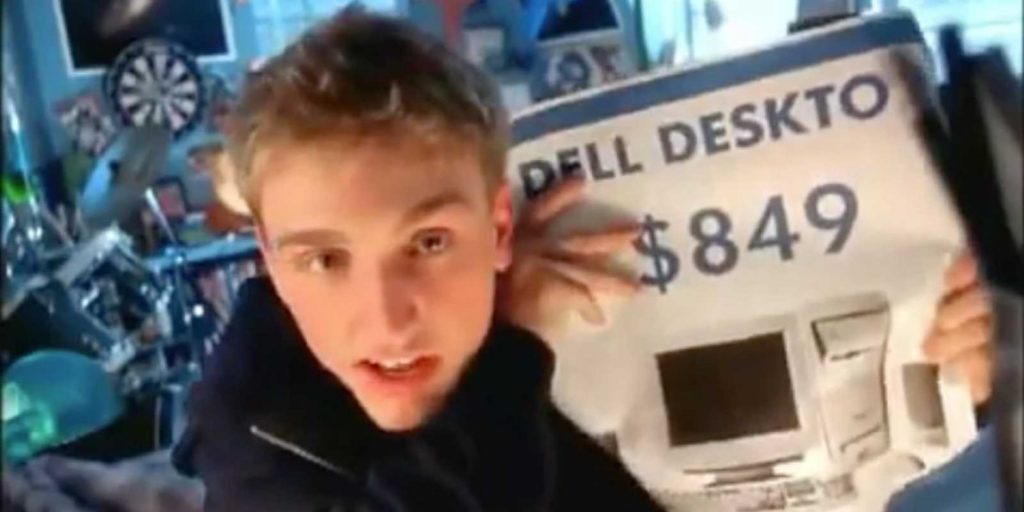 It'll make your head spin! It's the latest episode of Video Death Loop and it's all about those iconic computer commercials that launched a thousand digital ships into the morass that was the internet. Dude, you're getting a Dell!
While there are so many of these commercials that even a boss Pentium II processor would have problems counting them all, this week's experiment features Mr. Foster, a beset computer shopper as well as a female friend of Stephen, the ubiquitous Dell dude.
Host for this week is Aaron Littleton with John Hurst as the confused consumer of a cohost. Aaron's video clip is the Mr. Foster version of the Dell Dude commercials.
Video Death Loop Episode 6 – Dude, You're Getting a Dell Commercial
Write to us at questions@videodeathloop.com!