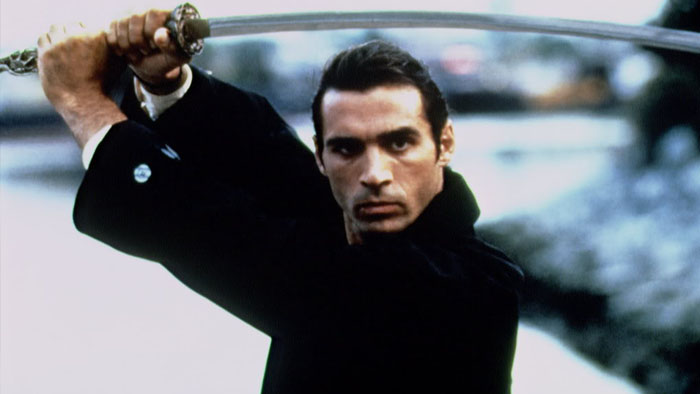 I've always thought that they should make a very special box set of the complete Highlander series, but only make one copy of it and have all the fans fight to the death for it. The winner would get a very nice boxset of the blu-ray versions of everything Highlander as well as a small lock of Adrian Paul's ponytail in keychain form. For true, ultimate luck. It would sell for $20 on eBay.
But that is neither here nor there! This is an odd episode because Aaron Littleton is recovering from gall bladder surgery, though not quite well enough to inflict a possible form of mental torture for the fun of it (He's doing well and perhaps now knows secrets only given to the gall bladder-less upon completion of the ritual. Like where the Wild Things really are and stuff.) Instead of leaving you episode-less however, we've cleaned up one of our pilot episodes and made it fit for audio listening! Enjoy a sneak peek into the early beginnings of Video Death Loop as we try to figure out what this show is and what it would become the only way we know how: With the Highlander TV Theme. Crank it up!
We'll back back with a brand new episode next week!