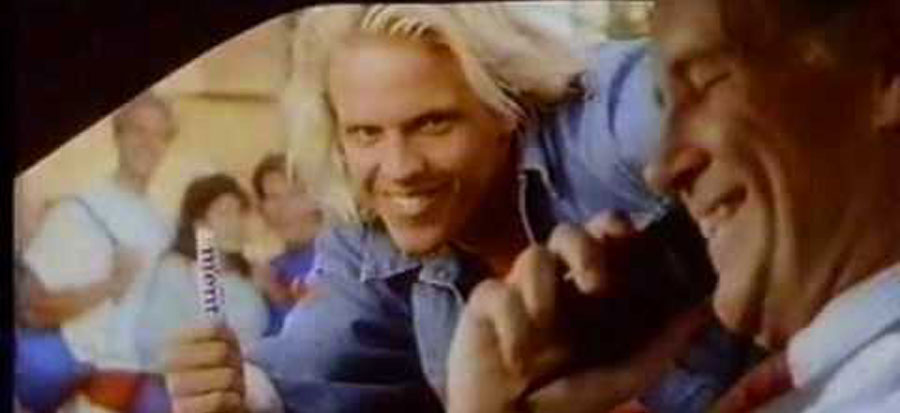 In some vaguely European city masquerading as the United States, a flaxen haired youth is blocked by a businessman in a car. Tapping the power of an ancient spirit, this bug-eyed young man breaks the laws of God and man to make things right!
Yes, it's just your average, everyday ad for Mentos.
Aaron Littleton hosts while avoiding Diet Coke and chooses a Mentos commercial as the video of the episode. John Hurst cohosts and stays full of life.
Video Death Loop Episode 12 – Mentos Commercial

Write to us at questions@videodeathloop.com!